Magic Shell Media came onto being in 2008, with a single site: Military Disney Tips, with the intent to help the military community with their Disney vacations. Since then we've grown and expanded beyond our wildest dreams.
We have a number of websites, many of which cater to the military community and others that are geared to the general public.
In 2015 we began publishing Disney Guide Books for the military community and in 2019 branched out with a general public Disney World guide book.
Why Magic Shell?
In 2007 we transferred to Panama City, FL from the cold north (Ohio) with the US Air Force. We thought that we would stay in Florida thereafter, but we are now back in Ohio. We loved our time in Panama City and spent many glorious hours on the pristine Gulf beach of Tyndall AFB.
We took many LONG walks on that beach reveling in nature's beauty under many conditions, from beautiful calm days to gray stormy ones.
After one particularly violent storm we walked a long way down the beach because we kept seeing so many interesting things that had been washed up on the beach by the storm.
There were many things that we usually did not see: lots of interesting debris, tons of dead starfish, and other evidence of the storm's intensity.
But that day after the violent storm it was so calm and tranquil. The tide was out creating a long shallow slope, which was being gently washed by the waves.
At the furthest point of our walk to we found this very large, pristine sea shell just sitting in the sand with the soft waves caressing it.
It was an incredible moment. To see such delicate beauty after we had been witnessing the destruction of the violent storm. We came to call this shell our Magic Shell.
Here it is just as we found it that day sitting in the white Gulf sands.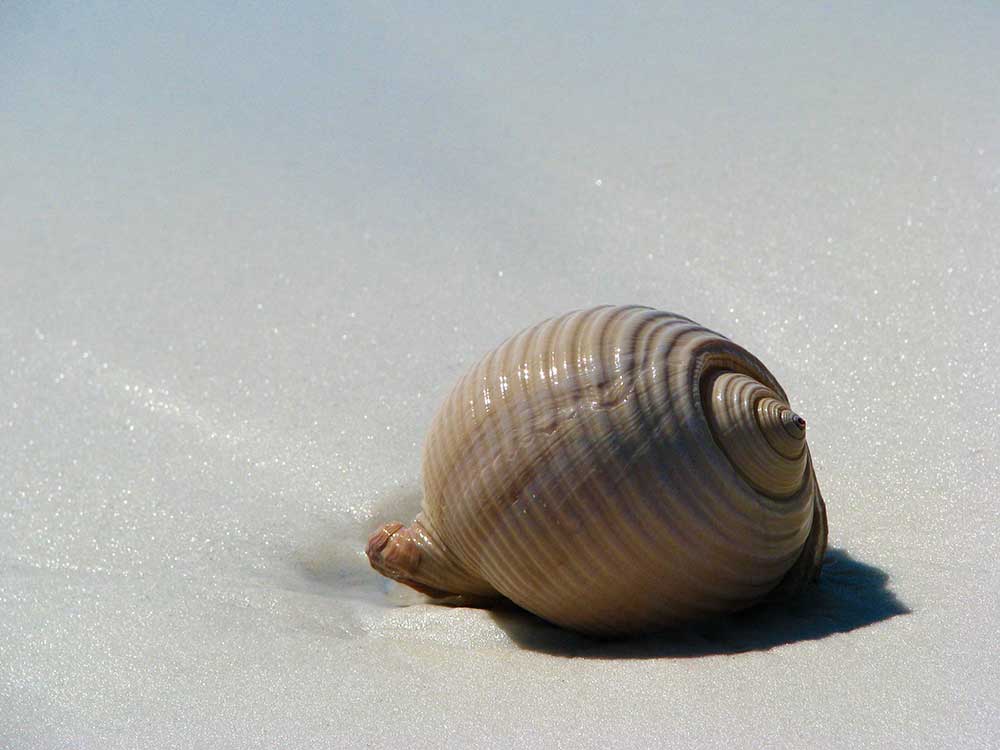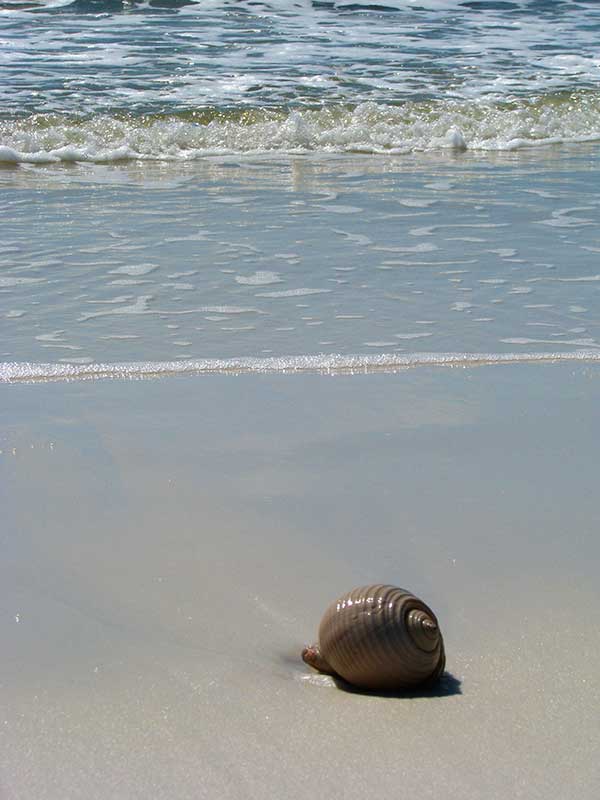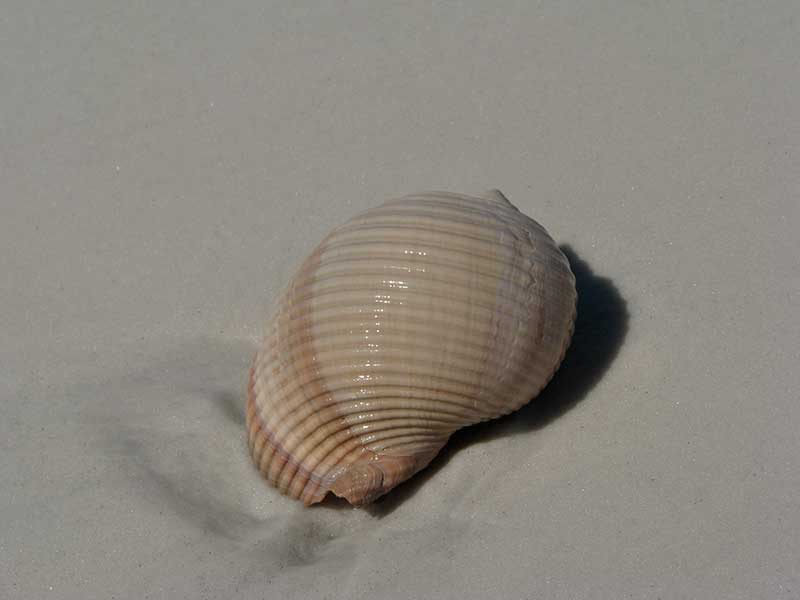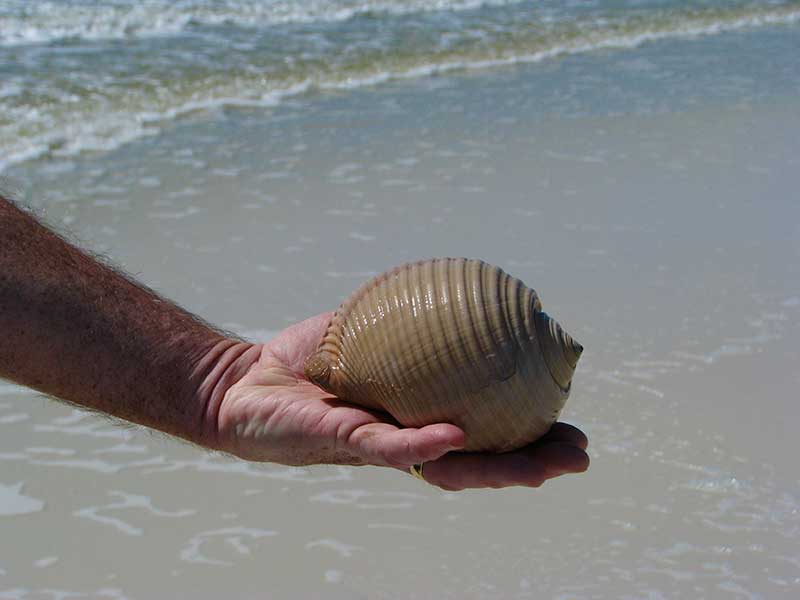 With the majority of our topic material being the Magic of Disney, it just seemed natural to create a brand with Magic in the name!